Start a small business idea in 8 easy steps
Do you think about how you can turn a small business idea into a big business? It may be easier than you think.
You all must have a great business idea that can solve the user's problem.
From there you can create a product or service that will make your user more satisfied.
Starting a business without investment is a huge challenge. So make sure you are ready to invest your time and not a lot of money.
Before starting a business, you all need to have good knowledge about it.
This article consists of 8 easy steps about "how you can start a small business?" and make it on the large scale.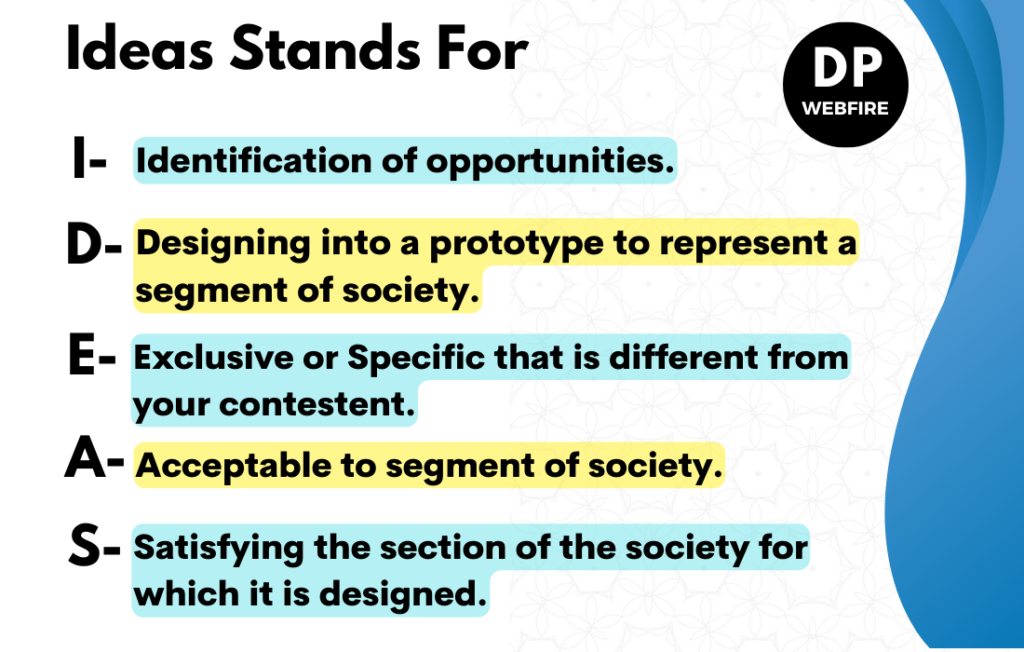 1. What is Business Idea?
Business ideas are those which can become a product or service.
A business idea could be an invention, a product, or a service, or it is an original solution to everyday problems.
For example, if a person is looking to keep his/her body fit then this problem can be solved by offering gym facilities to him/her.
A strong business idea makes your business more powerful if you want to start your journey, to make a strong business.
You need to come up with feasible business ideas to become a great entrepreneur.
Sources of a small business idea?
Business ideas are all around us in the environment. Some of these businesses' ideas come up from market analysis and consumer needs. While others come from a long research process.
Here are some techniques of idea generation:
It encourages people to come up with their thoughts and ideas and discuss them verbally.
Therefore, during a brainstorming session, there is no criticism, rewards, or judgments.
For more successful results, brainstorming should be conducted in the presence of experts.
It is a method that involves everyone in a group activity to generate business ideas.
It is kind of a written brainstorming. Brainwriting gives more time to participants to generate ideas.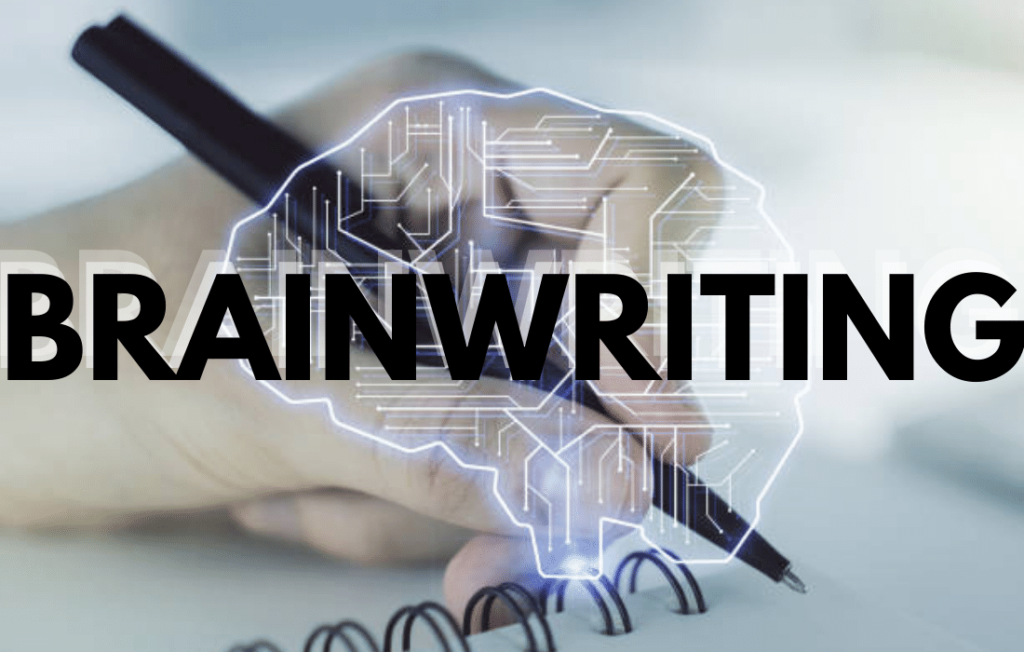 Brainwriting is a silent technique. Where the group of people (usually six) is required a minimum of three ideas on special cards, which are distributed to each participant.
3. Focus Group
Focus groups are used for multiple purposes and are widely used for idea generation.
In this method, a group moderator is there to conduct the in-depth discussion. It involves 8-14 participants.
A group moderator is very important to provide direction and lead the group to generate fresh ideas.
For example:- A focus group created by a mobile manufacturer. To discuss the possible improvements in the existing model of its smartphone.
Focus groups are helpful not only in idea formation but also in idea screening.
It is a powerful visualization technique to generate powerful ideas.
It is used to convert whatever is running in my mind into visual pictures.
The process of mind mapping consists of writing the main ideas
and coming up with different ideas that branch out from that main idea.
---
Tip:- To find a small business idea, identify your own daily life problems. It helps you to analyze other problems.
---
2. Business ideas with a small investment
If you are still thinking about "what kind of business I can start with low investment"?
Check out some of these business ideas that you can start from today and take it full-time later on:
Fitness Centres(Gym)
Photography
Coaching Classes
Event management
Cooking Classes
Driving School/ Cab Service
Computer Coaching Center
Boutique, Salon, Spa, etc
Freelance writing
Business Consulting
Copywriting services
Graphic design
Web design
Interior design
All businesses startups discussed above all are low-investment business ideas. You can start and make money with a new business idea.
3. Create a business plan for a small business idea
Now it's time to create a business plan for a small business idea that you choose.
When you spend your time making your business plan thorough and accurate and keeping it up to date, it is an investment that pays big dividends (returns) over the long term.
1. What is a business plan?
A business plan is a guide or a roadmap that provides a direction to your business.
It is a plan that outlines goals and details how you can achieve those goals.
The business plan is a written document prepared by the businessman.
It expresses all the relevant external and internal elements involved in starting a new small business.
A business plan should give as many details as possible but also these should be in a concise manner so that the reader reads it completely.
It targets both short-term and long-term decision-making strategies for the first 3 years.
2. Benefits of writing a business plan
A business plan is valuable to entrepreneurs, investors, and new employees, who are trying to familiarize themselves with the new business.
The business plan is important to these people because:
It helps the entrepreneur to avoid such projects which may result in eventual failure through advance planning and research.
It helps to determine the viability and potential of the enterprise in a specified market.
It also helps in finding alliances when necessary to reach new markets, develop new products, etc.
---
DOWNLOAD:- a small business plan sample pdf for you free cost. download it and make your own and grow your business.
---
4. Market research about a small business idea.
Market research refers to the process of gathering, analyzing, and interpreting information about the product or service to be delivered for sale in that market.
Market research involves the fetching of data to determine such information.
Like who will buy the product, what is the size of the potential market, what price should be charged, and what is the promotion strategy to beat competitors, and reach potential customers.
Two types of market research:-
Rural market research and urban market research
5. Authenticate a small business idea
Once you have completed work on writing a business plan, market research, and all.
Now it's time to take your small business to the next step by making it authenticate.
To make your small business authenticate, you all need to:
Register your business:- This is essential to move forward and convert your small business into a big firm with your brand name. It also defines business ownership.
Take Tax ID number:- To make your new business more authentic you need to take a state tax ID number. You also need to open a bank account.
6. Create a Product or Service
Create a product or service based on your business idea.
Launch your first business product in the market to analyze customer behaviour.
Your product or service should be problem-solving and different from your competitors.
Make your product just like no one else can replace it with their own.
Choose a professional name for your business to make your product unique.
7. Build a brand for a small business idea
You can't build a business without a professional name or a logo.
A business name and a logo describe the work of the business.
To convert a small startup idea into a great business.
You all need to build your business.
In this digital era of building, a business refers to a website and social media.
It makes your business one level above your competitors.
In an online medium, you can reach your potential customer very easily.
Use social media to tell about your new business.
8. Find your target audience
Now it's time to launch your product in the market.
Before launching a product, find your target audience.
This makes your product more useful when delivered to the right customer.
So invest your time to find the right audience.
Make your customers happy by solving their problems with your product or service.
Use social media or the internet to reach the target audience.
Conclusion:-
I hope you get the proper knowledge about a small business idea.
Now it's your turn to come up with a new business idea, with the right marketing strategy. Take this opportunity and build your own startups. 
FAQ:
Why is it essential to have a good business idea?
A good business idea makes your business authentic. It makes your business powerful and long-term business.
A good business idea helps build your trust in the customer mindset.
How to come up with a winning small business idea?
Yes, a small startup idea is necessary.
You can use some techniques to find a business idea. Such as brainstorming, mind-mapping, brainwriting, etc.